Art and Cultural
A special escape guided by artists
Read more
experiences
An artistic getaway through the senses
Cultural and Creative Experiences guided by artists.
An emotional journey creating memories and feelings.
A different way to look at Greece
Tailor made
Combine and create your own perfect experience
You need something special that suits you.
A life changing experience.
From Tuesday to Sunday
Learn more
VivArte Nature, created by Giorgos Tsintanelis and Sandra Pons Carreras, is a private estate of 10 hectares surrounded by centenaries olives and holms, combining the power of the mountains and the charm of the Aegean Sea.
Located 5km from Giannitsi village, connected by "dirt road", and 20 km from Marmari port. A remote, wild and unspoiled place, ideal for isolation, meditation and creation. The physiognomy of the totally secluded landscape, with a view of Cavo-Doro, is breathtaking. The scenery is simply beautiful and the area is one of immense tranquility and inspiration.
Learn more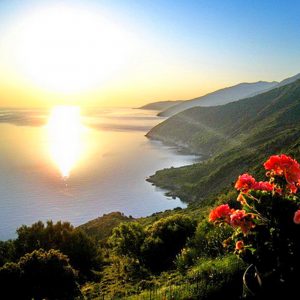 The estate of Vivarte Nature
Located in the south of Evia island, in an idyllic and peaceful setting, isolated and intact from any human intervention, VivArte Nature is an ideal place to detox, relax and get inspired.
Learn more
The accommodation in Vivarte nature is part of the unique Greek hospitality, related to myths and history.
Learn more
Related Projects and Partners
Please feel free to contact us with your inquiry, specifying your desired date. We will check availability and send you the reservation details
With your booking you contribute to the development of the local communities.