A journey into awareness and feelings
Two-day awakening the senses
180 €
From Saturday to Sunday
From Saturday 10:30 a.m. to Sunday 5:30 p.m.

What's included: all the necessary materials to carry out the experiences and workshops, snacks, aperitifs, all products to prepare our participatory cooking and dining experience, beverages and breakfast and accommodation.
Group: max. 12 persons
Enjoy the smells and flavours of the Greek countryside, get in sync with the sounds and colours of the Mediterranean and immerse yourself in the crystalline experiences of the landscape of the Aegean Sea. Experience a two-day stay in absolute nature, where art and culture awaken memories and feelings. A life-changing experience.
Following an awareness-raising process, visual artists encourage us to reconsider and understand our place in the world. Through one of an interactive awareness and self-awareness programme "Awakening the senses", they help us feel creative and alive again.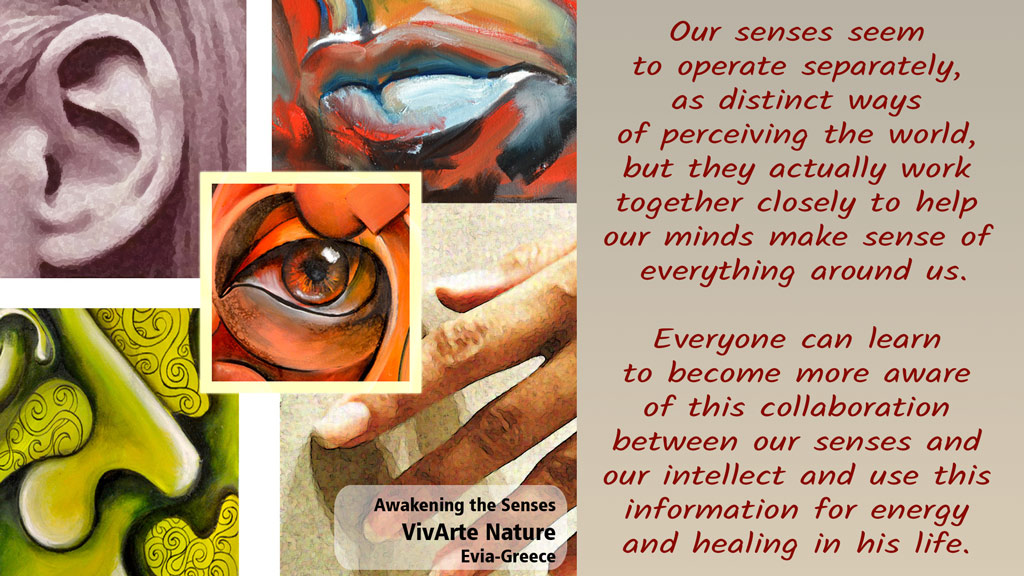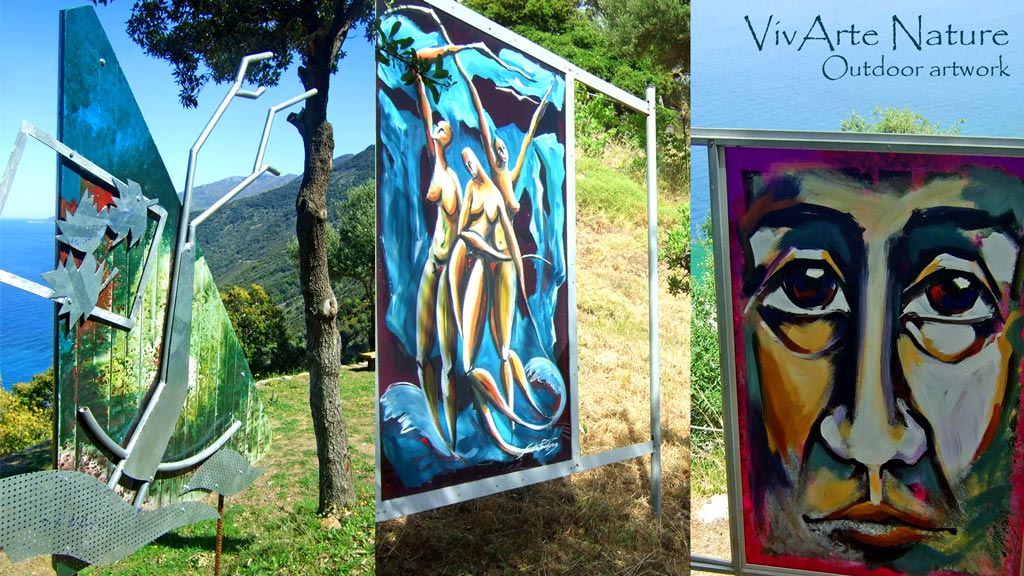 SATURDAY
10:30: Arrival at VivArte Nature.
A rejuvenating walk (tour) to encounter sculptures exhibited in nature and other artistic works. Simultaneously with this hike there will be an open debate "man, art and nature".
Walk to discover the "MYTHIC FOREST" An amazing scenery in the forest created by artists and inspired by Greek mythology. A meeting with the primary gods, nymphs, heroes: Demeter and Persephone, Narcissus and Echo, the Hesperides, Pan, Prometheus… a scenographic path where contemporary art and ancient myths meet.
Tasting of local products and relaxing time in the shade of olive trees and discussion of the travel experience.
"Discovery of scents through colour": An interactive awareness game on the senses of smell and sight; a unique experiential introduction to the plants and aromas of the area through light and colour focused on observing and expressing our surroundings: the sights, scents and their interpretation. Olfaction plants that are collected from our art garden such as oregano, lavender, thyme, rosemary, sage, basil, lemon verbena… etc.
2:30 p.m. – 6:00 p.m.: Rest and free time
The afternoon is the ideal time to have coffee or tea in the shadow of the centenary olive trees and to enjoy a few moments of contemplation of nature.
6:00 p.m.-7:30 p.m.: Awakening the senses, Sound and 3D interpretation.
Our senses seem to operate separately, as distinct ways of perceiving the world, but they actually work closely together to help our minds make sense of everything around us. Everyone can learn to become more aware of this collaboration between our senses and our intellect and use this information for energy and healing in their life.
The senses of hearing and touch; a unique experiential and interactive introduction to the sounds and music of the region and our personal interpretation through the clay.
9:00 p.m.: Aperitif and participatory dining experience; we will create our dinner together, enjoying moments of tasting and gathering under the stars.
SUNDAY
8:00a.m. – 10:00 a.m.: breakfast
11:30 a.m. – 2:00 p.m.: Creative workshop on the theme of: Painting nature with colours (materials used: acrylic and watercolours). A game with colours, a new way of awareness and communication with the language of the visual arts. We feel and interpret the magic of natural light in the unique atmosphere of a natural landscape.
We enjoy a morning outdoors, expressing the emotions and experiences that the landscape offers us and converting our sensations and perceptions into abstract paintings.
2:30 p.m.: Departure from VivArte Nature and arrival in Giannitsi village – introduction to mysticism and the history of the area. Swim in the crystal-clear water of the Aegean Sea at the unique beach of Giannitsi (if the weather allows us to) and have lunch at one of the local taverns.
5:30 p.m.: end of the programme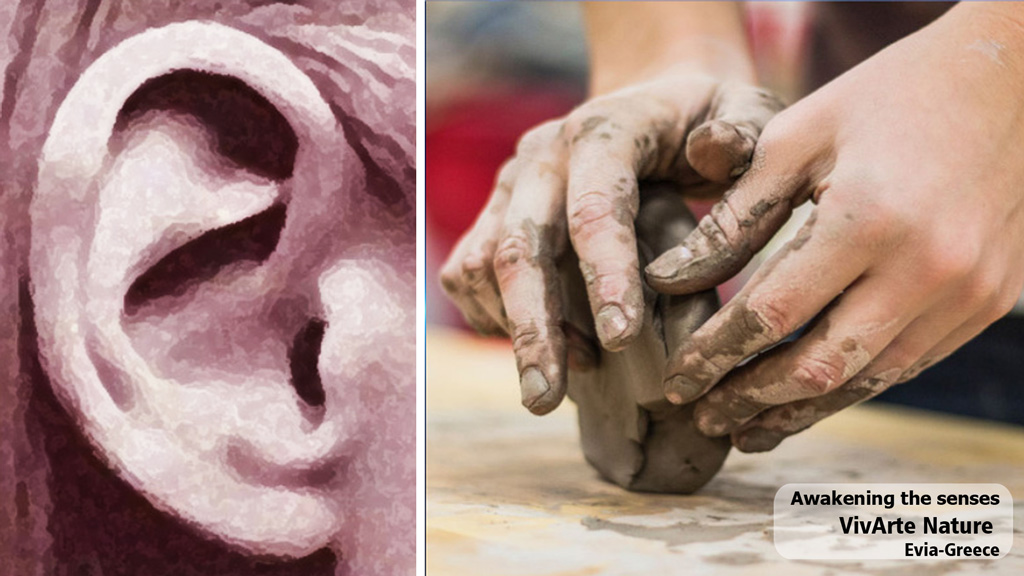 Not included: lunch to the local tavern (estimated price 12-15 euros per person), transportation within the island.
Offered in French/ English/ Spanish/ Greek/ Catalan
Not accessible by wheelchair
This is a private two-day activity from Saturday 10:30 a.m. to Sunday 5:30 p.m.